What is a cookie?
It is a technology that allows the website to store information in your browser used by the website while you are on the website. Cookies are then sent back to the website on each subsequent visit, or to another webpage that recognizes that cookie. Generaly cookies are used in order to make the website work, or to work more efficiently.
We don't use cookies to save your personal data, browsing history or to send some ads or promo material
You have the right to choose to use or not webisite cookies. Please note that if you choose to refuse cookies you may be able to use the full functionality of the website.
Requirements in the EU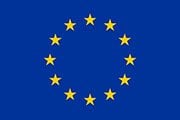 Any EU business that uses cookies must comply with the EU Cookies Law, which requires a Cookie Policy to be in place. Visitors to your website must be alerted that cookies are in use, what kind of cookies are in use, and given the option to opt out of having these cookies placed on their devices.
A Cookie Policy is where this information can be thoroughly detailed and explained to your visitors.
While pop-up boxes and banner notifications alert users that cookies are being used and can allow for an option to opt out within that box or banner, this kind of policy is where further information can be detailed and presented to your visitors.
The EU's GDPR requires that you get consent to use most cookies, and having a cookie notification is the perfect way to do this.
Source TermsFeed